Facility Rentals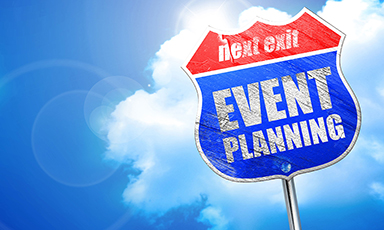 Wondering
where to
throw your next event?
Meeting Rooms (Max. 50) Gymnasium (Max. 250) – Kitchens Available –
Both locations are equipped with a kitchen. (Including: Refrigerator, Gas Stove and Microwave)
Look no further…..Memorial Park District offers a variety of facility and park rentals to accommodate both small and large gatherings. It is the intent of the Memorial Park District to make its facilities and parks available to the public on a fair and equitable basis. The following rules and regulations will outline the necessary steps.
– You may decorate the room. Glue, staples, and nails are not allowed
– Memorial Park District does not provide decorations.
– Be responsible for any damages to the buildings, grounds, or equipment.
– Be responsible for and shall assume liability for all persons participating in your organization's activity and for all persons in attendance thereof.
– No alcoholic beverages shall be served on the premises.
– No amplified music.
– Smoking or use of illegal drugs in the gym area is not permitted.
– Fighting or abusive language is not allowed.
– Street shoes are not allowed to be worn on the gym floor during play, only gym shoes. Shirt must be worn.
– No one shall be allowed to charge a fee or accept monetary donations or gifts to enter any part of the park/pool without written permission from the Board of Commissioners.
– No one shall be allowed to sell food or beverages, unless the Director of Memorial Park District with the approval of the Board of Commissioners approves it.
– The last 1/2 hour of the event is allocated for clean-up. Tablecloths and decorations are to be removed and placed with other garbage in the containers provided. Kitchen counters and tables are to be wiped clean and left in the same condition as found. Noticeable debris should be swept.
– You must vacate the premises at the hour designated on the application. There will be a charge of $15 every 15 minutes past your contractual time.
– The Permit Holder MUST be present at the event.
– It is the Permit Holder's responsibility at the end of the event to ensure that all minors and young adults have a safe and dependable ride home.
– Room rentals require a minimum of 3 business days notice before an event.
– $25 Cancellation Fee – Cancellations must be made 72 hours before event.
If any violation of the contract occurs, the event will be closed down by the Security Department and all fees will be forfeited.
Eisenhower Community Center**
700 Speechley Blvd.,
Hillside, IL 60162
(708) 547-3900 ext. 4
**Call the number above for complete details and availability.
Eisenhower and Sharp Gym now have NBA Breakaway Backboards