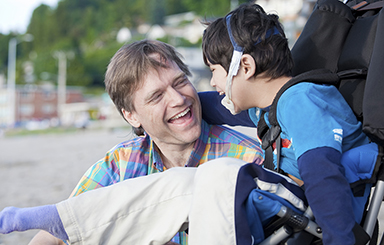 Arts and Crafts Nights
#200011
Let's get Creative! New project every Friday.
Sharp Park Community Center
Fridays, June 2 – July 7 (No Class June 9)
Time: 6:30 – 7:30pm
Swim Lessons
#200014
This course is a great opportunity for individuals with special need to become acclimated to water and learn basic swimming skills for further development. Lessons taught will be in the areas of holding breath, floating, kicking and water safety.
Eisenhower Pool
Saturdays June 17 – July 15
11:00 – 11:45am
Fee: $15.00
Basketball Skills & Drills
#200003
Sharp Park Community Center
Fridays, Aug. 4 – Aug. 25
6:30-7:30pm
Fee: $12.00
Transportation: $10.00
ALL AGES
Teen & Adult Social Club
#200010
Each month a new schedule of fun and exciting activities are planned. Drop off and pick-up location is @ Stevenson Park, 3101 Washington Blvd., Bellwood
Activity Fee: See monthly schedule (Activity fees vary)
Time: 6:00-8:30pm
In-district door-to- door transportation ONLY
June – 1x month $5.00/2x month $10.00
July – 1x month $5.00/2x month $10.00
August – 1x month $5.00/2x month $10.00
Bowling
#200012
Prepared to be bowled over with Mondays full of fun! Join your friends and take part in this year's exciting bowling tournament. Bowlers will be grouped according to skill level. A ramp and adaptive ball are available for use.
Stardust Bowl
37 East Loraine, Addison
(Between North and Fullerton)
Mondays – June 12- July 10
6:30 – 8:00
Fee: $20.00
Transport: $10.00
Aloha Pool Party
#200015
Swimming – Dancing – Refreshments
Friday July 28
6:30- – 9:00
Eisenhower Pool
Fee: $8.00