The Memorial Park District is a separate governing unit which levies its own tax to provide park facilities and recreation for the residents of the district.
Innovative leadership starts with our community-elected, five member Board of Commissioners. Members of the Board of Commissioners are elected to six year terms and serve without compensation.
Meetings are held on the 3rd Tuesday of every month beginning at 4:30 PM at the Stevenson Fitness Center board room.
The public is always welcome to attend the open meetings and is encouraged to participate.
ADA Compliance
The Memorial Park District intends to comply with the Americans with Disabilities Act Statement of Compliance which prohibits discrimination on the basis of disability. The District will make reasonable accommodations to disabled individuals who meet the essential eligibility requirements for participation in a recreation program. If a disabled individual believes he/she has been discriminated against in the provision of programs, facilities, goods or services of the District, that person may contact the Director of the Memorial Park District at (708) 547-3900. A procedure is available to disabled individuals for the resolution of complaints against the District.
Expanded In District
In District rates apply to all residents of Bellwood, Hillside, Berkeley, Melrose Park, Northlake and Stone Park. Except if a program is specifically listed as exempt from the expanded rate policy.
Office Hours/Locations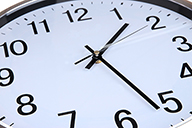 Eisenhower Community Center
700 Speechley Blvd.
Hillside, IL 60162
Mon.— Thurs. 8:00 am—8:00 pm
Friday 8:00 am—5:00 pm
Saturday 9:00 am - 4:00 pm
Phone: (708) 547-3900
Fax: (708) 547-3342
Picnic & Room Rental
(708) 547-3900 ext. 4
Adventure Bay Pool
(708) 547-3932 (during pool season)
Sharp Community Center
1609 N. 36th Ave.
Melrose Park, IL 60160
Tues. & Thurs. 9:00 am - 7:00 pm
Mon.Wed.,Fri. 9:00 am - 5:00 pm
Phone: (708) 547-3936
Fax: (708) 356-4361
Sharp Pool
(708) 547-3934 (during pool season)
Stevenson Fitness Center
3101 Washington Blvd.
Bellwood, IL 60104
Mon.-Thurs. 5:00am - 7:00pm
Friday 5:00am - 5:00pm
Saturday 6:00am - 1:00pm
Closed on Sunday
No more walk-ins
Phone: (708) 547-5400
Fax: (708) 547-9571
Public Act 97-0609
In accordance with Public Act 97-0609, Memorial Park District has made available for review total compensation packages for employees exceeding seventy-five thousand dollars ($75,000). A listing is available at the Office of the Treasurer, Memorial Park District, Eisenhower Center, 700 Speechley Blvd., Hillside, IL 60162.
Speakers Bureau
Staff members from the Memorial Park District are available to speak at your club or organization's meeting. Please call the park district at (708) 547-3900 for more information.